Take the first step toward finding your perfect hot tub by browsing the collections of tubs for sale in El Jebel, Colorado.  
Hot Tubs in El Jebel, Colorado
Ajax Pool & Spa is the company located in Basalt, CO that has been in business for over 20 years. Its 5,000 sq. ft. showroom features Jacuzzi Premium Hot Tubs, outdoor rooms, patPoints of Interest & Activities in El Jebel, COio furniture, kitchens, fire pits, gear, and anything else you need for your backyard. 
Jacuzzi®
Jacuzzi has been providing spas under their family name since 1915. The first hydrotherapy pump was developed in 1943 when Candido Jacuzzi created it for his brother Kenneth Jacuzzi suffering from rheumatoid arthritis. The pump became part of his treatment and appeared to be so effective that the brothers started a small business by selling pumps to schools and hospitals. In 1970, Roy Jacuzzi made larger units with filtration and heating, and that is how the first hot tub was created. Through their 50 years of innovation, Jacuzzi has secured over 250 patents for air control, pump systems, and jet systems. 
American Whirlpool
This brand was created by MAAX Spas Corporation and is one of the best aspects of the MAAX Collection, LA Spas, California Cooperage, and Elite Spas USA. American Whirlpool is believed to be top innovations when it comes to hydrotherapy and water technology by using the First Filter filtration system. 

Common Sizes
There are three size categories to choose from: 
Small tubs – for 2-4 people
Medium tubs – for 5-6 people
Large tubs – for 7 and more people
Within these size categories, there are different width, length, and height options. 
Common Features & Accessories
There are numerous accessories available to make the most of your hot tub, including the following:
Spa surrounds, such as steps, storage, bar tables and stools, and shelves that can be built and fit any hot tub by making a great compliment to the backyard. 
Cover lifters
Remote monitoring that allows to adjust hot tub settings from a distance
Umbrella to reduce glare and add some shade
Outdoor lighting
Hot Tub Service & Repairs in El Jebel, Colorado
Certified and skilled technicians of Ajax Pool & Spa can service most spas and pools. Ajax Pool & Spa offers services in Snowmass, Aspen, Carbondale, Basalt, Woody Creek, Redstone, and Glenwood Springs. With over 70 years of combined professional experience, the technicians of Ajax Pool & Spa can complete repairs in the most efficient and professional manner. 
Jacuzzi® & Hot Tub Maintenance
Jacuzzi and hot tub maintenance services include weekly service (recommended), service every other week, drain & clean (every six months), swim spa service, pool & spa service, winterize spa, and winterize pool. In addition, they also include: 
Heater Failure
If the heating element has been corroded or tripped, you can schedule a visit to replace or repair it. 
---
Clogged Filter
The most common clogged issues include dirt, grime, and blockages. Replacement filters may be necessary for restoring the health of your spa. 
---
Jets Not Working
Jets may stop working because of the dirty filter. Therefore, jets repair or replacement may be needed to fix this problem. 
---
Noisy Pump
Unless you are ok with sitting in your tub with earplugs in, you need to fix your noisy pump. If your pump is making strange noises, the technicians of Ajax Pool & Spa will be able to identify and fix the problem. 
---
GFCI Breaker Trips
If your tub trips the breaker when the jets are turned on, it means you need to fix it. Even though it is easy to do it yourself, you must deal with electricity. For this reason, it is better to call a professional. 
---
Hot Tub Heaters in El Jebel, Colorado
Ajax Pool & Spa also offers heaters that are used to bring water in a hot tub up to a comfortable temperature.  
Points of Interest & Activities in El Jebel, CO
El Jebel is a tiny picturesque town located in Colorado's Roaring Fork Valley not far from Carbondale, Basal, Snowmass, Aspen, and Glenwood Springs. It is a perfect place for a family vacation with plenty of things to do and visit year-round. 
Contact Us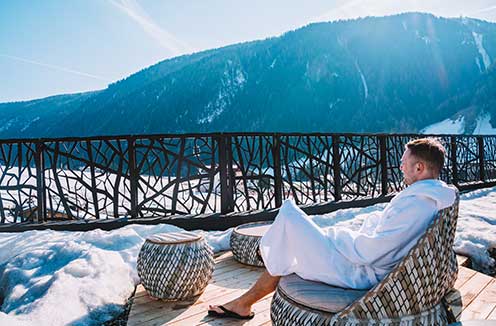 Sunset Ski
Sunset Ski is the company owned and operated in Snowmass Village since 1975. It offers the finest personalized Head, Faction, Nordica, and Elan ski sales, as well as snowboard and ski rentals and world-class tuning. If you are looking for a truly unique experience in Snowmass Village, then Sunset Ski is the shop that you really need.  
Glenwood Hot Springs Pool
Glenwood Hot Springs Pool is the world's largest hot springs pool open year-round that contains 15 minerals in the water that help you renew and re-energize tired muscles. It is a perfect place for relaxation and having fun.   
Splendor Mountain Day Spa
A peaceful facility located in Glenwood Springs, where you can relax your mind and rejuvenate your body. The spa offers a variety of services, including massage therapy, facials, waxing, physiotherapy, and reflexology.  
Red Mountain Trail
Red Mountain Trail is a 2.5-mile trail located near Manitou Springs that is rated as moderate and features a river panoramic vistas of Roaring Fork and Colorado Rivers. 
Above it All Balloon Company
Start your day with a balloon flight and enjoy one of the area's best adventures in the spectacular Aspen and Snowmass area with All Balloon Company.
La Provence Spa
Enjoy a high-quality massage, spa, and skin treatments at La Provence Spa located in one of the historic hotels of Colorado in Glenwood Springs. 
Need a Hot Tub in El Jebel, CO
If you are looking for a hot tub for your backyard that will become your personal oasis, Ajax Pool & Spa, a recipient of 13 Jacuzzi International Design Awards, will be glad to help you find a perfect option. 
---
El Jebel Hot Tub & Jacuzzi® FAQs
Here is the list of most common questions about the hot tubs sold by Ajax Pool & Spa